Our monthly highlights:
Fantastic country estate especially for horse lovers
| | |
| --- | --- |
| Location | Porto Colom |
| Size of plot | 60.000 m² |
| Bedrooms | 6 |
| Living space | 446 m² |
| Purchase price | 2.800.000 €€ |
On the way to Porto Colom you find this grand property, slightly elevated and thus giving a clear view over the surrounding countryside, the harbor of Porto Colom and the sea. This property leaves no wishes open and is fully equipped to maintain horses. Everything is available, like stables, riding ...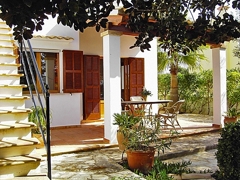 Sa Ràpita
Price: 198.000 €€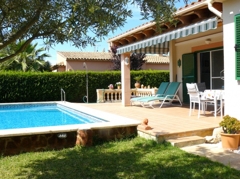 Sa Ràpita
Price: 295.000 €€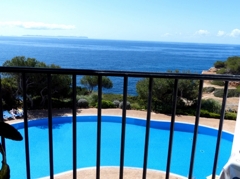 Cala Pi
Price: 249.000 €€
Mallorca Property
Mallorca Property

Welcome to our website for Mallorca Property. We are a property company with more than ten years of experience working in Mallorca and we can advise and support you on everything relating to the purchase or sale of a property on Mallorca. This page features selected Mallorca Properties, including villas, houses, fincas and real estate all around the wonderful Mallorca coastline, in the beautiful capital of Palma and in the romantic heart of the island.

Buying a property is always and everywhere a question of trust, and this is no different in Mallorca. We check the documentation for every property thoroughly. We can advise you at every stage of your decision and guarantee absolutely secure processing of the purchase of your property in Mallorca. We accompany you from the very first information through to the decision to buy. We prepare the official purchase contract and ensure that the new property ownership details are properly entered on the Land Register. We can also provide advice and support when it comes to starting and terminating contracts with utilities companies, etc

Should you wish to sell your property in Mallorca, we can support you with our knowledge and experience of the market, giving advice on pricing, preparing professional sales documents in various languages and showcasing your property to an international audience in all the major European markets.